We have LOTS going on…. "Seasonal Bisque Pieces" now available!

We have lots Happening at Bisque It Studio, so check Calendar frequently to stay in the Know! 
Seasonal Bisque Pieces are arriving daily –  Select from Pumpkins, Candy Bowls, Light Ups, Mugs, Bowls and much more!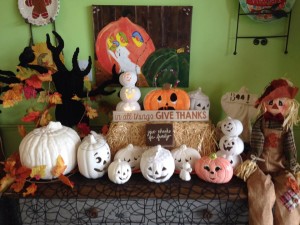 Do you have Family from out of town?  We are the Perfect Destination! Come Create Memories Together that will last a lifetime!  We will even ship your pottery to you~
Our Wine & Design Canvas Painting Classes are a great hit!  We have a different painting Every Wednesday @ 6:30pm ~  Check our Calendar for upcoming Paintings!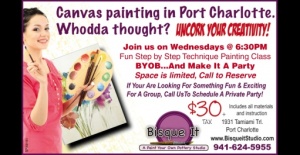 Upcoming Holidays Ideas for the little ones